December 2017 – sneak peek in this month special
Just one more moth before this year is over. December 2017 is a month where will be a lot of specials, missions and discounts. Let's take a sneak peek 😀
December 2017 – sneak peek
From 1st to 12th December Top of the Tree 
British armored TD line is into the spotlihgts. Top of the Tree usualy last whole month, but there will be replace on tier X. And patch should be relased on 13th December and after Badger replace Death Star, Top of the Tree special will be over.
2–4 December: Earn your Credits Chest
Before big discounts WG is going to give us a chance to collect some credits. There will be mission for larger payday. And X2 for crew.
5–15 December: Weekly bonuses
For two weeks, Tuesday to Friday, there will be X3 XP for your first victory. And some missions with  minor rewards.
9–11 December: Happy Holidays – Warm-Up
Some smaller discounts and missions. Preparation for bigger stuf.
23–31 December: Happy Holidays
The real discount starts here! Big discounts on vehicles, Premium Account, and other.
27–29 December: Holiday Loot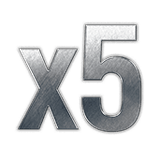 x5 XP multiplier and missions for food in game. Tasty!
30 December–1 January: Happy New Year!
final push of discounts and bonuses. X3 XP for the weekend.
Stay artysafe and GG!